This book is by George Veletsianos.
It is a one-stop knowledge resource. Emerging Technologies in Distance Education showcases the international work of research scholars and innovative distance education practitioners who use emerging interactive technologies for teaching and learning at a distance.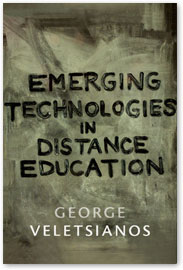 Copyright
: This work is licensed under a
Creative Commons License
. It may be reproduced for non-commercial purposes, provided that the original author is credited.
Download Link: