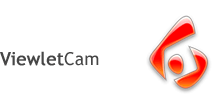 converts 100% of your PowerPoint files to the web easily and inexpensively. ViewletCam also records any action on your computer screen and transforms it into a Flash movie. Uploading to Youtube is a snap with our new FLV output!
ViewletCam is the fastest, easiest way to record PC applications, PowerPoint presentations, animations, and video directly from your PC screen and generate Flash movies for use in demos, troubleshooting, training classes, and presentations.
iewletCam's new PowerPoint Add-in makes it effortless for you to record and publish and convert PowerPoint to Flash in minutes—even the most sophisticated presentations.
ViewletCam records all elements of your presentation including animations, transitions, voice narration, and video!
Simply open your PowerPoint file, click the ViewletCam "Record" button in the toolbar and your presentation automatically records. It's that easy!
The tool site: