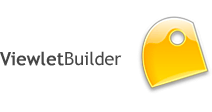 Viewletbuilder allows you to quickly create software demos, simulations, live recordings, quizzes, surveys and highly interactive Flash content for eLearning to name a few. Voted Best of Elearning! for 2009
Some Features:
1. Ease of use - No programming needed! Create animated content in minutes.
2. Professional Results - Creative tools contribute to the rich output!
3. Ensuring ROI - Increase the productivity of your content developers and use Viewlets to replace expensive training.
You can read more about this tool here: