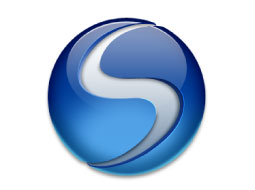 This is a Free course From Alison.
This course is helpful when learning to capture an image on the screen, add rollovers to images, uploading images and much more. Learn how to edit an image successfully and add effects by studying Using SnagIt for Image and Video Capture at:
SnagIt is a piece of software that can be used for image and video capture from your PC or laptop. To use SnagIt just select an area of the screen, take a snapshot of it or record a video, then you can edit and add effects to it. You can also upload the image or video to the cloud. In this free online course about SnagIt you will be shown how to do both image and video screen capture and you will then learn what to do with the image and video files. You will be shown how to sort, export, share and embed these files. You will see why SnagIt is a great tool for recording screen activity to create software demonstrations and presentations. The more you use SnagIt, the more ways you'll find to use it. This course will be of great interest to teachers and trainers who want to show people how to perform an action on a computer such as how to use a piece of software and it is also useful for capturing a view of something on the computer such as a part of a website for adding to demonstrations.
Using SnagIt for Image and Video Capture is originally from and published by Russell Stannard and has a duration of 1-2 Hours for the average learner.